Paul Anagnostopoulos
May 6 - 17, 2020
405_Gallery (Online)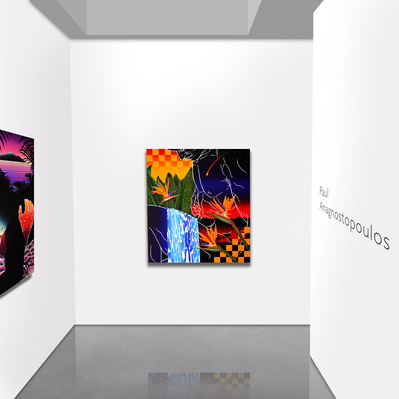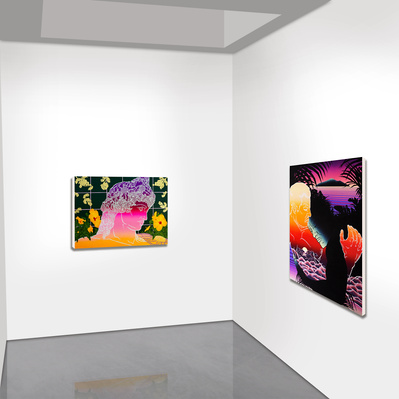 405_Gallery is proud to present an exhibition of recent works by Paul Anagnostopoulos. He has participated in numerous artist residencies both within the United States and abroad; his extensive exhibition record reflects his prolific career.
Anagnostopoulos' oil or acrylic paintings on canvas depict symbols and figures which unveil a narrative inspired by history and classical mythology. By looking at the past through a queer framework, the works deepen our pre-conceived cultural understanding of topics such as love, pleasure, and longing.
Formally, the works create an ambiguous pictorial space which incorporates both representational and abstract elements.The influences for these works are wide-ranging and include classical sculpture, early computer art, and visuals from the beginnings of the gay rights movement.
The exhibition will be on display at 405_Gallery's Project Space, and is accessible on our website (www.405Gallery.com) as well as our Instagram account (@405_Gallery).